Resolutions
For me, every new year brings me the hope that I can build on the wisdom that I have gained in the last year. The hope that I will remember that each tiny moment can be beautiful. The hope that I will be aware of the choices that I do have – the choice to select a right, measured response to pleasant and unpleasant events.
The understanding that each and everyone of us suffers, and that we are also connected and thus stronger for it.
I will remember this.
Finding a New Normal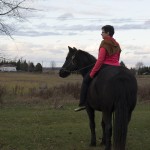 We are all human beings and thus subject to the ups and downs of living – because not even the richest or the smartest or the most positive can avoid suffering.
Suffering is our reaction to what we perceive are negative events. Our reaction is often to run away from and ignore these negative events or thoughts in the misguided hope that perhaps they won't follow us or will get bored and move on to someone more deserving. Unfortunately, these things seem to have the tenacity of toilet paper on the bottom of a shoe.
Once we turn around and acknowledge the negative event, and really look at it with curiosity, it can lose its hold on us and its ability to make us suffer.
Controllable versus Uncontrollable
Negative events can often be divided up into those that are largely controllable and those that are beyond our control.
Where we can exert some measure of control – then a problem-focused coping style is most effective. Thus if you tend to be late for work then doing something to solve the problem, such as getting up earlier, arranging your clothing and lunch the night before; is the most effective coping strategy.
Where the negative event is beyond our control, then an emotion-focused coping approach will be more effective. This approach will help us deal with the emotions the stressor brings up; since we can't change the situation itself. Thus if we are waiting for hours in a doctor's office, the best approach would be to notice our emotions, and choose how we wish to respond and deal with our uncomfortable feelings
Therapeutic Knitting
In our Therapeutic Knitting Group, we have recognized the wonderful ability of quiet knitting to fill up the hours of waiting time with productive and creative knitting.
It is one of the tools that you can use to soothe and distract yourself in such situations. Another tool, that complements knitting, is the skill of Mindfulness.
Mindfulness allows you to become aware of your emotions, to reduce your stress and become better able to regulate your stress and emotions, if that is your intention. It allows you to adapt to rapid change; to know yourself better, and to transform yourself in the face of uncontrollable life events. Over time, it can adapt to your changing intentions, and allow self-exploration and ultimately transcendence. beyond the self to occur. It can strengthen your resilience.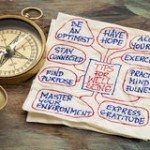 "We don't offer you mindfulness as a cure for your disease. Rather it holds the possibility of vastly enriching your  life, helping you cope with symptoms and side effects, and improving the quality of your days. Mindfulness may also enhance your immune system's performance and help reduce harmful levels of stress hormones in your body, changes that can only be beneficial." (Ref: Mindfulness-Based Cancer Recovery, by Linda E. Carlson and Michael Speca)